Seahawks recently lost against the New York Jets 10 - 14 in Seattle
Overall Record
15 - 3 - 0 ---2nd Ranked
Total Offense
212.00 Yds/Game ---8th Ranked
Total Defense
142.72 Yds/Game ---1st Ranked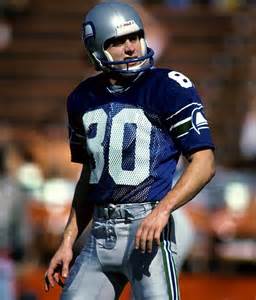 The Sarge didn't let up on the mass of 38 INT Oiler defensive backs. Largent went for 222 yards and 2 touchdowns in Seattle's 45-0 route of the hapless Oilmen.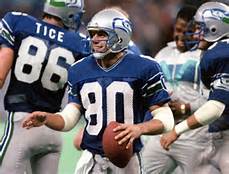 Largent has the most 200 yard receiving games in league history. Not even including TLL76, Largent has fifteen 200 yard games. As of this point in history he is also tied for the lead in most Player of the Week honors, tied at 8 with Lester Hayes.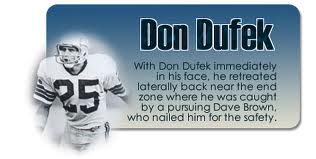 The description in the photo did not really happen. Actually it was part of a get well card Dufek received as an attempt to lift his spirits. Hold on a minute, though: Who in the world is this Don Dufek? Most people do not know the answer to this question, but those that do, know him as the 38 MS 31 HP 38 INT roster filler defensive back for the Seattle Seahawks. Dufek exits the TLL 77 season with 2 tackles, after suffering a torn MCL in Seattle`s week 2 victory over the Oliers.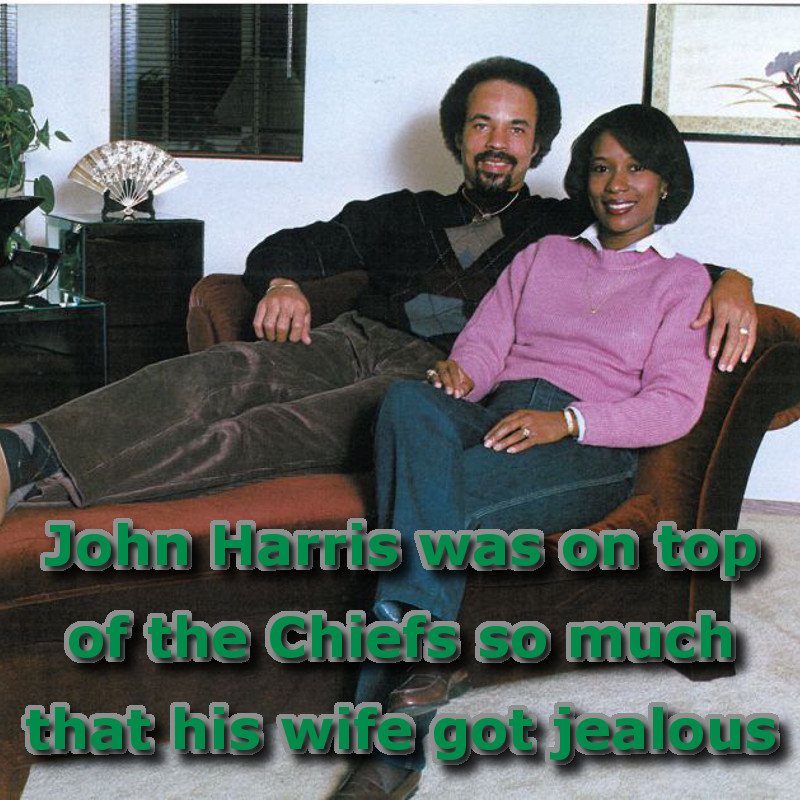 John Harris never made a Pro Bowl. This is a fact underlined by fan blogger Ramona Peel and her blog, Dave Krieg's Strike Beard. Back in 2009, she titled a post "The Pretty Goods: Top 5 Seahawks Who Never Made It to a Pro Bowl." Harris was #3 on that list. Pro-Football-Reference's Fan EloRater has Harris as the 1,415th-best player in history, right ahead of Jack Del Rio and right behind Jeremy Shockey. Those guys were, well, pretty good, just as Peel's post title suggests.

Peel says this about Harris: "If John Harris is remembered at all by your average fan, it's for being one of the last Vikings 'posterized' by Steve Young on that legendary game-winning TD scamper back in the late 80s…" You know the one she's talking about. If you don't, have a look. It's one of my favorite plays in NFL history:



In case you haven't been subjected to one of my frequent rants on the subject, if I'm picking an all-time-greatest football team, Steve Young is my quarterback. While Harris seems like he was a pretty solid player, I don't think he'd beat out Ronnie Lott and Ken Houston to play safety on that team, but because of my Steve Young fanboy-ness, I was interested in Harris's presence as a footnote to one of Young's most memorable plays. So I made a little video:



As you can see, no John Harris. But, damn. Everyone else. I mean everyone. If you see a slightly wider angle of the run, I think you can see Vikings' coach Jerry Burns come out and chase after him. After Young was finished here, he flew to the Minnesota State Supreme Court just so he could run past Alan Page. But, no, Harris was one of the few Vikings that Steve Young didn't beat on that play. So, Ms. Peel, j'accuse! (I actually did have a brief Twitter conversation with her about it in which I sent her that video).

The Seahawks drafted Harris in the 7th round of the 1978 draft, just their third year in existence. And, as anyone who was around for the first few TLL seasons can attest, that defense needed all the help it could get. In 1976, the Seahawks were 28th out of 28 in defense. The next year they were, yep, 28. Although Harris was a late-round pick, he won the starting free safety job and helped spearhead a revolutionary improvement on the defense. They finished 26th that year. In all honesty, things stayed rough the next few years.

By the mid-80s, though, the Seahawks had one of the best defenses in the NFL, and John Harris was a big part of it. The big year for him was 1981, when he intercepted an astounding 10 passes, returning two of them for touchdowns.

Ten interceptions. Since the merger, it's only happened 24 times. Only six players have ever intercepted more passes than that in a season. And Harris wasn't a one-season wonder. For his career, which spanned 11 years, he is one of only 21 players to intercept 50 passes. He was a mainstay starter for Seattle during the franchise's earliest period of success in the mid-80s, including a key interception of Dan Marino in a 27-20 Seahawks win over Miami to send the Birds to the AFC Championship game against the Raiders.

But pro football is a young man's game, and in 1985 the Seahawks drafted a young man who coach Chuck Knox felt made Harris expendable. That young man was Eugene Robinson, who was one of those other 20 players who intercepted at least 50 career passes (he had 57), and who cast a long shadow in Seattle. PFR's Fan EloRater has him at #384 all-time, right behind Steven Jackson and right ahead of Irving Friar. Harris was traded to Minnesota for the same 7th-round pick with which he'd been selected before the 1986 season. The Seahawks used the pick to draft Roland Barbay, who played 5 games for Seattle in 1987 (presumably during the strike). Barbay is unrated on the EloRater.

To be honest, I had to cobble this article together a bit, because there just isn't much out there on him, which is somewhat surprising for someone with some very impressive career accomplishments. I wonder if that's just what happens when you're the guy who plays a position right before a legend. Who played catcher for the Reds right before Johnny Bench? Who played center for the Denver Nuggets right before Mutombo?

Here's one thing you're sure not to forget: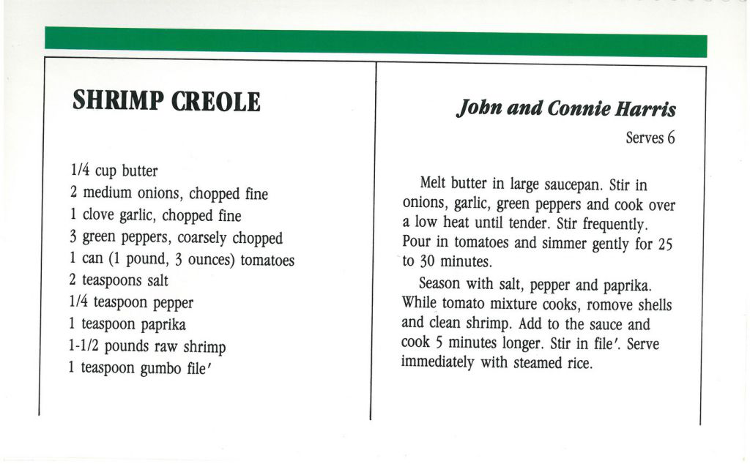 The recipe is from a 1983 cookbook put out by the Seahawks called Gridiron Gourmet. The Seattle Post-Intelligencer republished it on their Web site a few years ago, and it's worth a look, if only to see awkward and amuzing photos of the players at home with their wives:

http://www.seattlepi.com/sports/football/article/Cook-with-the-1983-Seahawks-Their-Gridiron-5000053.php#photo-5496221

I personally recommend Manu and Tina Tuiasosopo's Pretzel Jello Salad.

Harris was gobbling up the Chiefs in Week 9. His 7 tackles and 2 interceptions squashed any life out of the Kansas City offense as the Seahawks won in a walkover, 21-10.
Quarterbacks

| Name | # | Age | RS | RP | MS | HP | BB | AG | PS | PC | PA | AR | CO |
| --- | --- | --- | --- | --- | --- | --- | --- | --- | --- | --- | --- | --- | --- |
| Dave Krieg | 17 | 24 | 69 | 25 | 13 | 13 | 13 | 19 | 44 | 50 | 50 | 25 | 50 |
| Jim Zorn | 10 | 29 | 69 | 25 | 25 | 13 | 38 | 44 | 50 | 44 | 50 | 44 | 56 |
Kicker

| Name | # | Age | RS | RP | MS | HP | BB | AG | KP | AB | AC |
| --- | --- | --- | --- | --- | --- | --- | --- | --- | --- | --- | --- |
| Norm Johnson | 9 | 22 | 81 | 56 | 81 | 31 | 13 | 38 | 63 | 50 | 50 |
Punter

| Name | # | Age | RS | RP | MS | HP | BB | AG | KP | AB |
| --- | --- | --- | --- | --- | --- | --- | --- | --- | --- | --- |
| Jeff West | 8 | 29 | 81 | 25 | 44 | 31 | 13 | 38 | 44 | 50 |

Additional Practice Squad Players
--------------------No Players---------------------
Overall Record
15 - 3 - 0
2nd
Home Game Record
6 - 2 - 0
26th
Away Game Record
9 - 1 - 0
25th
Passing Yards
140.44 Yds/Game
6th
Rushing Yards
71.56 Yds/Game
19th
Total Offense
212.00 Yds/Game
6th
Passing Yds Allowed
94.28 Yds/Game
1st
Rushing Yds Allowed
48.44 Yds/Game
1st
Total Defense
142.72 Yds/Game
1st
0 Super Bowls, 0 Super Bowl Rings

| Name | Year |
| --- | --- |
Offensive Players Of The Year

| Name | Year |
| --- | --- |
Defensive Players of the Year

| Name | Year |
| --- | --- |
Player of The Week

| Name | How Many |
| --- | --- |